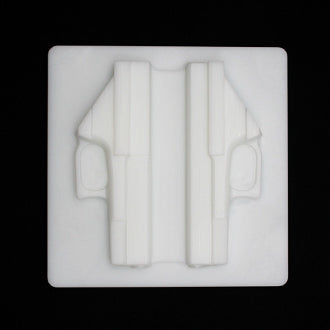 HDPE Split Boards (Forming)
All Sales Final. No Returns or Exchanges
HDPE Series Weapon Molds are shipped within 2-3 business days.
MultiMolds is proud to announce we are working with Strongside Holsters "Pistolforms.com" and Henry Holsters "henryholsters.com" to offer a budget minded line of HDPE forms for your holster making operations. These HDPE forms are CNC machined to ensure no major preparation is required for your operations.
CNC machining allows proper tolerances to be achieved and clearances to be built into the base form where required. These forms will allow for consistent, precise forming and give you a better product.
HDPE is a thermoplastic and as such should be kept as cool as possible. Use air or water cooling to reduce your cycle times.
---