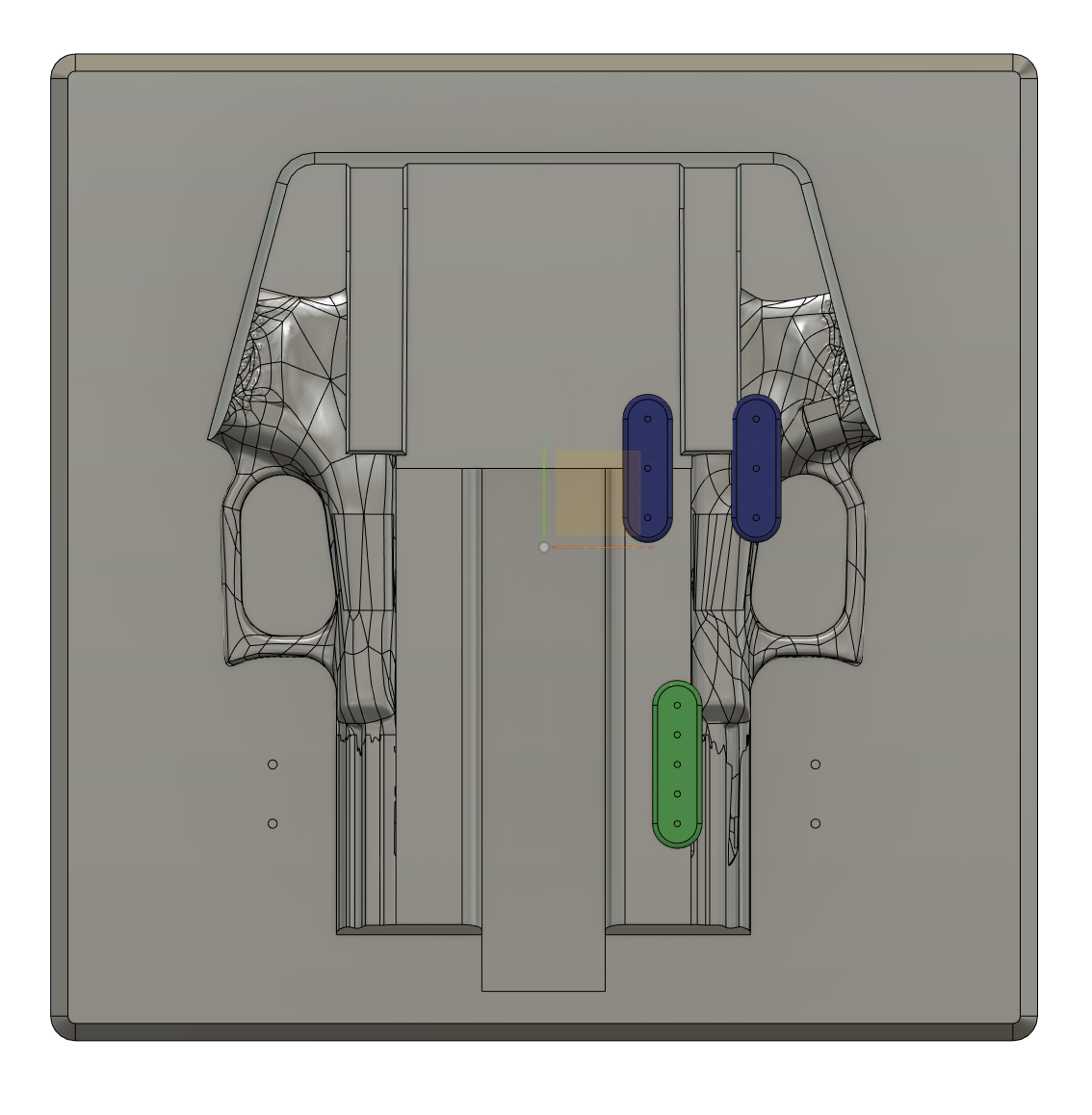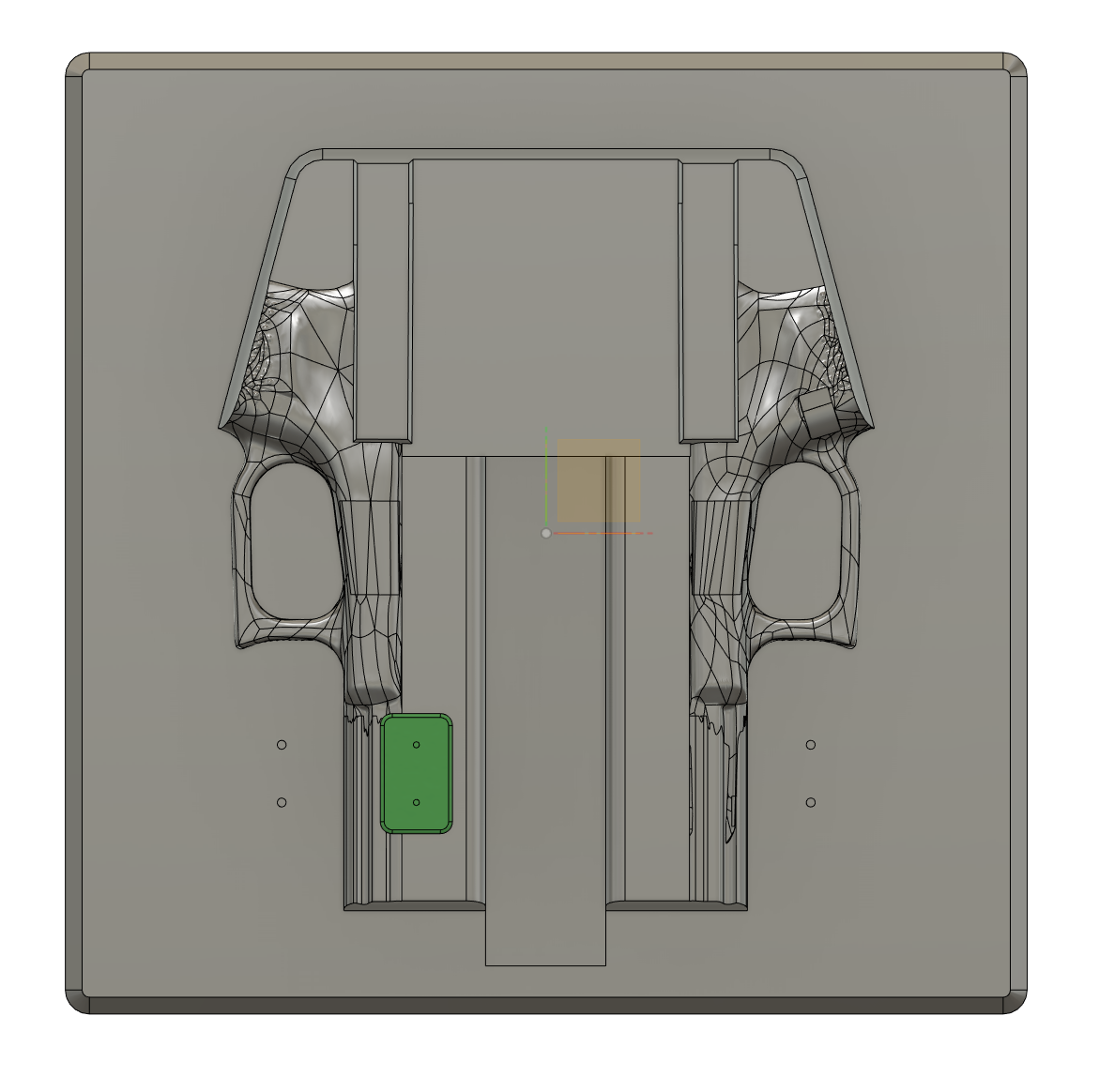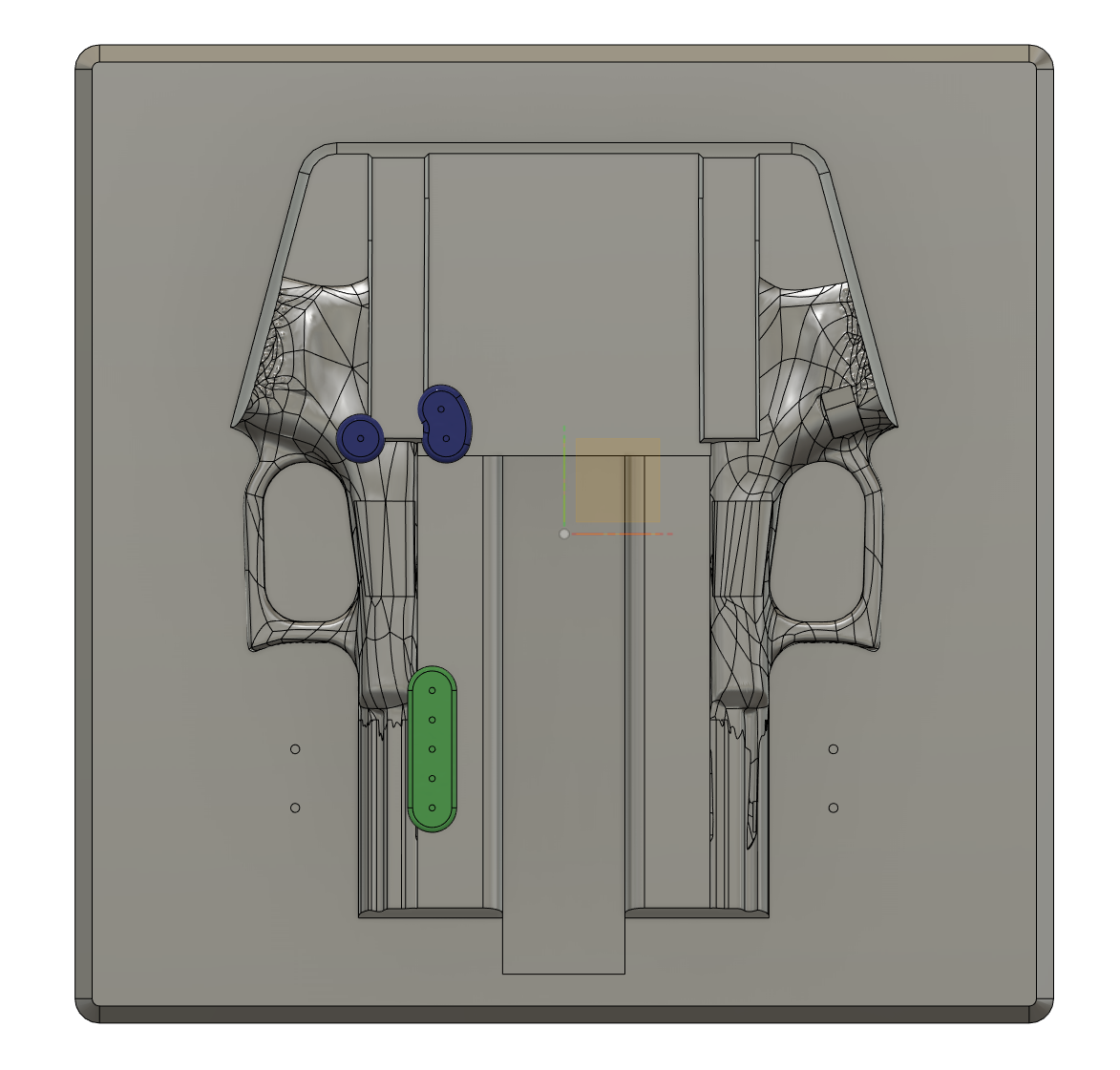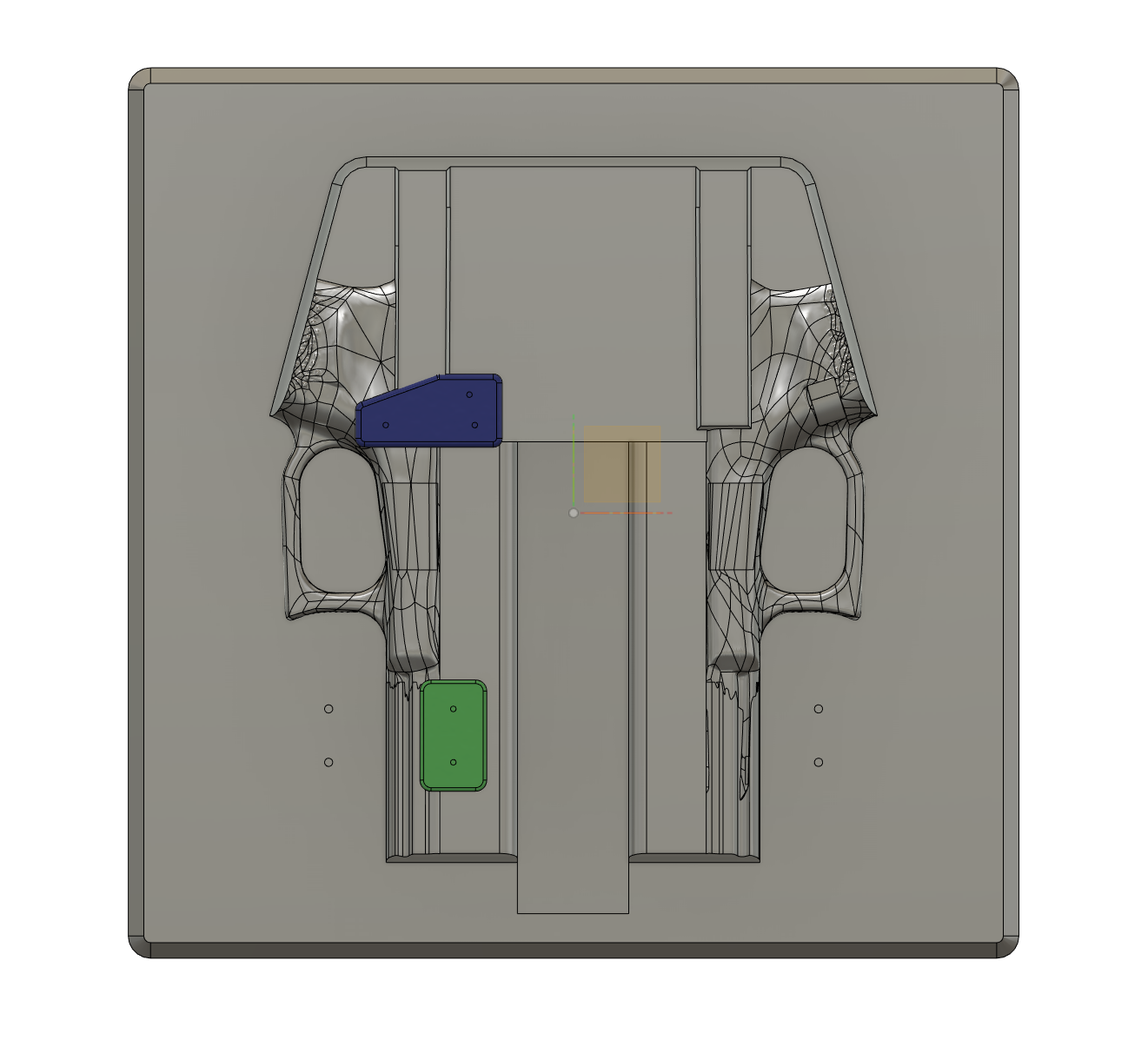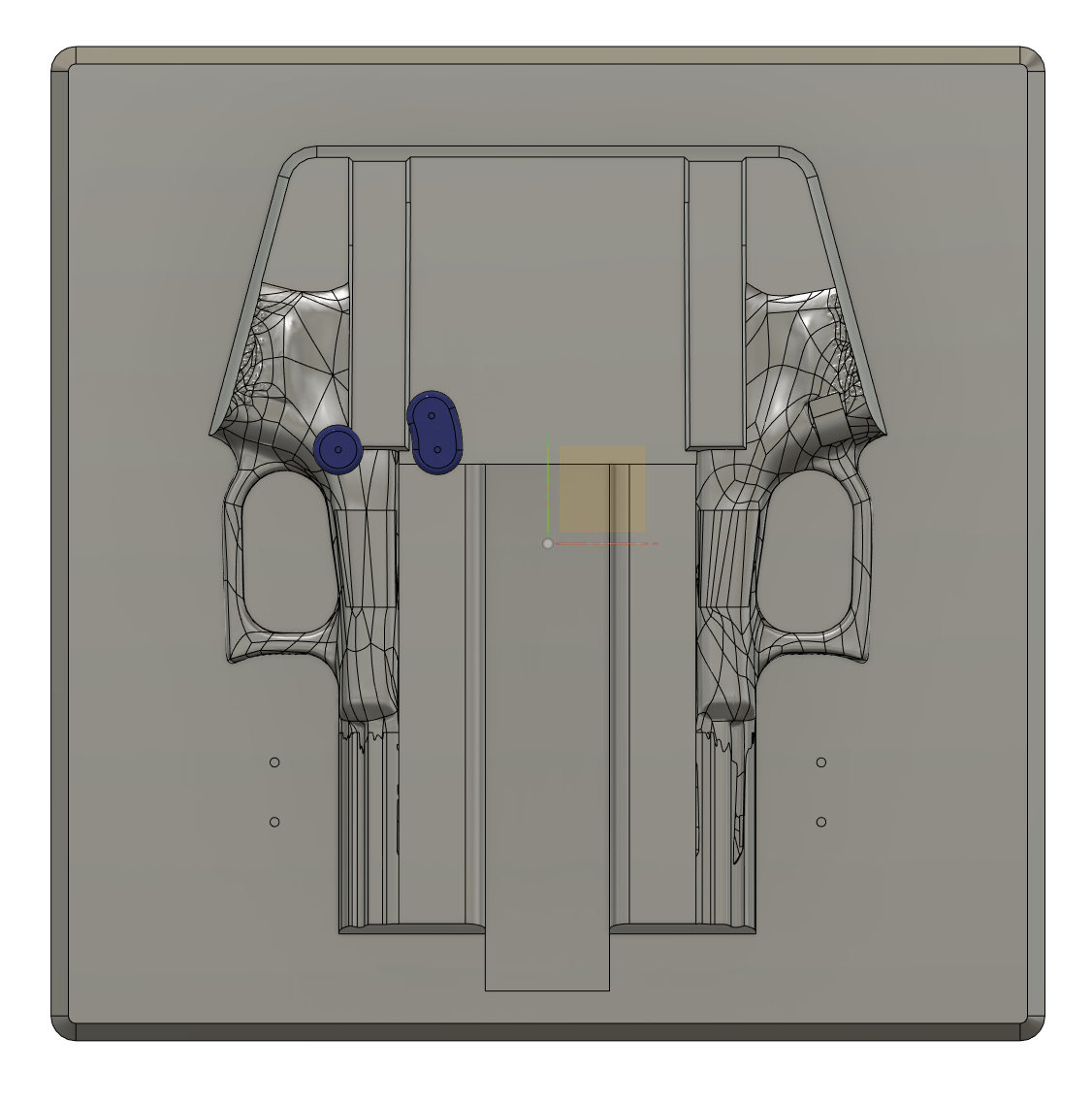 EPIC Vacuum Mold - Mold Only
In order to make the benefits of CNC tooling easier for all to access, we are offering a CNC Vacuum mold option as well.  You can purchase just this mold or a mold and trim jig set.  This allows you to test this new tooling without the higher up front cost that comes with compression molds.  

Every. Piece. Is. Custom.  This new offering from Multi Molds brings unique, semi-customizable, VACUUM form tooling to your holster shop.  With dozens of possible blocking combinations to choose from you can have a holster mold that is unique to your brand without all the expense of paying for custom design & machining.  

Starting with an auto-surfaced 3D scan, necessary CAD edits are made which result in a fit that is as close to molding with the real gun as possible, but without all the drawbacks.  

Need FOMI clip blocking?  We have 2 different styles and 2 different hole spacings.  Need Slide blocking?  We have 2 and 5 hold options which you can use to ensure your holster has the necessary ride height adjustability.  Soft Loops?  No problem.  RMR cut?  Just select it and we'll make it happen. With both fixed or adjustable retention available, you can truly customize your holster tooling to your specifications. 



PLEASE ALLOW 2-3 WEEK LEAD TIME AS THESE ARE CUT TO YOUR SPECIFICATIONS.
RETURN POLICY: These EPIC Forms are designed and pre-tested prior to shipping. It is a semi-customizable product individually cut with each specific customer order. With that in mind if you are experiencing an issue please contact us at multimolds@yahoo.com or judy.multi@yahoo.com. These products will be non-refundable/non-returnable with the very rare exception determined by Multi Molds on a case by case basis. 


IMAGES: Are representative of some available options, but not all possible combinations are shown.  Final base dimensions may also vary slightly as the stock sizes do not perfectly match the CAD base dimensions.
---